Palisade Panels made to order
Our Panels are manufactured with W-Shaped Pales and a double Bearers system. The Pales are bolted in-between the Bearers, which make it extremely rigit. The Panels are fixed to Steel Posts or walls with a special designed bracket that makes it very secure.
These panels can be ordered as DIY fencing.
The different types of palisade panels are:
Panels between pillars,
Freestanding fence panels,
On top of wall panels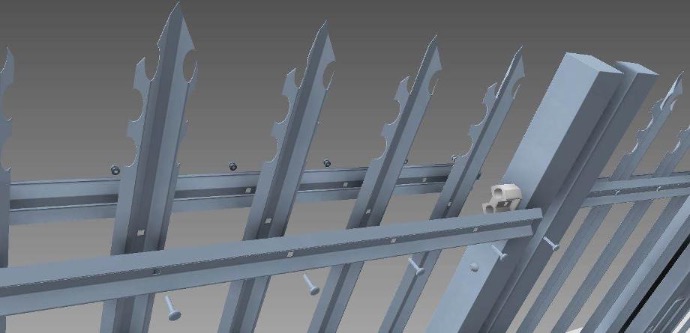 Balustrade Panels

The Balustrade panels are manufactured in the same way as the palisade panels with a rounded top instead.
The various applications for these panels are:
Walkways
Balconies
Pool fencing